Howdy, ya'll! As a native Texan, I take enormous pride in my state, especially Houston, the city where I am from. Houston is a vibrant, diverse city with around 2.3 million inhabitants. It offers tremendous opportunities to conduct business, pursue higher education, raise a family, and experience rich cultural, artistic, and culinary traditions. So, without further ado, I am excited to share with you five fun things to do if you ever visit my home city!
NASA's Johnson Space Center and Space Center Houston
For those passionate about STEM and space exploration, look no further than NASA's Johnson Space Center and Space Center Houston. Johnson Space Center, established in 1961, and then renamed in 1973 to commemorate President Lyndon B. Johnson (a fellow Texan!), is a trailblazer in conducting cutting-edge research focused on space exploration, technology, and engineering as well as training current and future astronauts. It is also base for mission control, leads NASA's International Space Station operations, and houses NASA's Orion spacecraft.

While the Johnson Space Center is more research oriented, Space Center Houston is a public museum where anyone can come to learn more about science and space. Opened in 1992, Space Center Houston has been visited by over 20 million people. It is a spacious museum, boasting numerous permanent exhibits, such as the Starship, Astronaut, and Mission Mars Galleries, as well as temporary exhibitions. Space Center Houston also offers the chance to visit the Johnson Space Center and tour a replica of the shuttle Independence and original shuttle carrier aircraft, NASA 905. According to the website, NASA 905 is the largest artifact from the Space Shuttle program on display!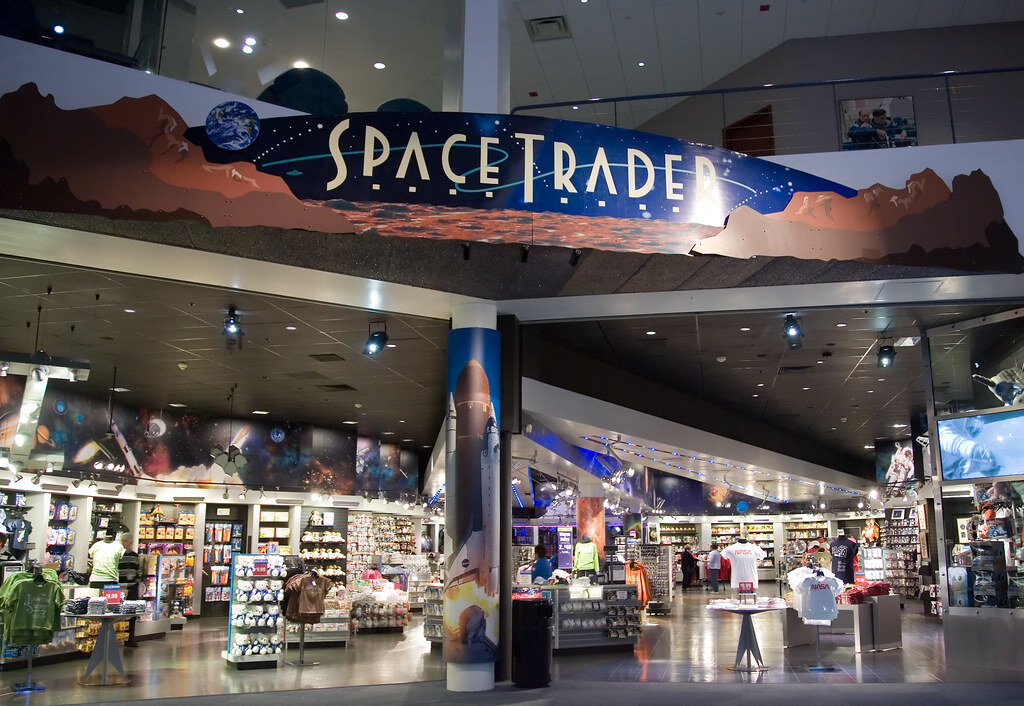 Sports in Houston
If you like watching sports, Houston has you covered! The city has several local sport teams, including American football, soccer, baseball, and basketball. Enjoy a baseball game at Minute Maid Park by the Houston Astros, a basketball game by the Houston Rockets at the Toyota Center, a soccer game by the Houston Dynamos at the BBVA Stadium, and, finally, an American football game by the Houston Texans at the NRG stadium. Search for tickets online and get ready to cheer on your favorite team!
Houston Livestock Show and Rodeo
This next activity only comes around once a year in March, so you don't want to miss it! It's called the Houston Livestock Show and Rodeo. A rodeo is a popular southern event, comprised of a carnival, concert, food, shopping, art, livestock judging, petting zoos, and, of course, a variety of farm animals, such as cows, goats, sheep, rabbits, horses and pigs. In addition, the Houston Livestock Show and Rodeo offers scholarships to students interested in studying agriculture and other related topics.
One of the most important elements of a rodeo in my opinion is the food. Traditional, savory BBQ is key to any good rodeo. The fare includes smoked brisket, chicken, and sausages as well as fried foods, such as corn dogs, french fries, and even fried alligator (everyone says it tastes like chicken, though!) You can also purchase sweet foods, such as cotton candy, fudge, funnel cake with powdered sugar, candy apples, and fried Oreos and ice cream (yes, we really do fry ice cream and Oreos!)
Another aspect of the rodeo you don't want to miss is the livestock shows. The Houston Livestock Show and Rodeo has high energy events like bull and bronco riding, barrel racing, mutton busting, roping, and a calf scramble. See videos below!
Explore some music
Lastly, you shouldn't pass up a ticket to a concert. The rodeo has a new musical lineup each year, so there are plenty of choices. In the past, musicians such as the Jonas Brothers, Cardi B, and Bruno Mars have shared the stage with more well known country singers, such as Tim McGraw, Faith Hill, and Brad Paisley.
House of Pies
Any visit to Houston would be remiss if it did not include a visit to the House of Pies. This restaurant may appear like any old diner, but I promise you it is not! It is open 24 hours a day and serves some of the best food in town, from burgers and sandwiches to a complete breakfast menu with southern favorites like grits and chicken fried steak. As its name suggests, the House of Pie also has a delicious pie, cake, and cheesecake selection. When I go with my family, I always order a cheeseburger with cottage fries (similar to tater tots) and a slice of turtle cheesecake (nothing to do with actual turtles, I promise!) One of the most exciting parts of the House of Pies is the chance to people watch. If you go there past midnight and into the wee hours of the morning, you'll see some pretty interesting people. Everyone wants their pie, no matter how late it is!
Vocabulary list:
Trailblazer (n.)--leader
Spacious (adj.)--big
To boast (v.)--to show off
Fret (v.)--to worry
Planetarium (n.)-- a theater that uses projectors to show or teach about astronomy
Scope (n.)-- extent, range of something
On the lookout (v. phrase)--to keep your eye on something, to watch something
Livestock (n.)--farm animals
To comprise (v.)--to consist of something
Savory (adj.)--delicious
Fare (n.)--food
Brisket (n.)--smoked meat
Fudge (n.)--a candy made of sugar, butter, chocolate, and milk
Bronco riding (n.)--riding wild horses
Barrel racing (n.)--see video
Mutton busting (n.)--see video
Calf scramble (n.)--see video
Remiss (v.)--careless, without attention
Grits (n.)--boiled cornmeal dish, similar to oatmeal
Tater tots (n.)--like french fries, fried potatoes
Wee hours (adj.)--very early
ABOUT THE AUTHOR
A Texas native, Bianca Navia is currently in her junior year at Arizona State University, pursuing a dual major in Political Science and Global Studies. She is most passionate about international affairs, diplomacy, foreign languages, traveling, and teaching. A fun fact about her? She's the oldest of four sisters in a big Cuban-Italian-American family!
CHECK OUT UPCOMING EVENTS