Watching thriller and horror movies is a very popular activity to do in October in the United States. The closer it gets to October 31st, the more people crave to watch scary movies and Halloween themed films. From harmless Halloween movies for children and the entire family, to frightful thrillers not for the faint of heart, here is a list of classic Halloween flicks.

Starting with family movies, these films are for children and young teens to watch and enjoy while getting in the Halloween spirit.
It's the Great Pumpkin, Charlie Brown (1966): This children's film follows characters from the Peanuts comic strip. Charlie Brown, Linus, Snoopy, and your other favorite Peanuts kids go trick-or-treating, enjoy a Halloween party, and wait in the pumpkin patch for the Great Pumpkin - a pumpkin that gives candy and toys to all the good boys and girls on Halloween night.
Hocus Pocus (1993): This classic Halloween movie is a favorite of children, teens, and young adults alike. This movie follows a couple of teens who accidentally bring evil witches from the 1600's back to life on Halloween night. It's their mission to stop the cunning witches from eating the souls of all kids in Salem, Massachusetts before the night is over.
Casper (1995): A kids movie about a ghost named Casper, who falls in love with a girl named Kat when she moves into his haunted house. They encounter trouble when Casper's spooky uncles start haunting Kat and her father, and it's up to Casper the friendly ghost to protect Kat.
Halloweentown (1998): This fun flick follows a girl named Marnie. On her 13th birthday, she finds out that she comes from a family of witches and that she has magical powers. Her grandmother takes her to Halloweentown where she can live a normal life. Marnie finds evil forces in Halloweentown that try to take over the world; and even though she is a new witch, it's up to her to stop them.
Tim Burton's The Nightmare Before Christmas (1993): In this Halloween classic that ushers the start of the winter holiday seasons, there are magical towns dedicated to each major holiday. In a town dedicated to Halloween and everything spooky, the celebrity and "Pumpkin King" Jack Skellington feels like his fame for his success on Halloween is getting boring. He travels to find himself, and stumbles upon Christmas Town. He wants to bring the concept of Christmas to the people of Halloween Town. Then Jack has a terrifying idea: what if Halloween could bring Christmas to the world this year? (More fun Halloween stop-motion animation include Tim Burton's Corpse Bride [2005], Coraline [2009], ParaNorman [2012], and Frankenweenie [2012].)
Monster House (2006): This cartoon follows three kids who believe that their neighbor's house is haunted and cursed. It's up to them to save the children who go trick-or-treating on Halloween night, because the house may just eat them alive.
R. L. Stine's Haunting Hour: Don't Think About It (2007): From the creator of the famous Goosebumps franchise, R. L. Stine gives us a film about a girl and her brother. After reading a line from a cursed book, they have to battle an evil monster by an almost impossible task: they can't think about it.
The next set of Halloween movies are for people around the ages of 17 and older. There are many horror movies to watch, but according to recent surveys, these are among the top films to watch during this season. If you like feeling scared and creeped out around Halloween time, these movies are for you.
The Exorcist (1973): We start this list with the highest grossing horror film ever made. This film is based on a book which was based on a true exorcism of a child. The movie follows the story of Regan MacNeil, the daughter of an actress filming a movie in Georgetown. To cope with her mother working all the time, Regan plays with a ouija board and makes a friend through it named "Captain Howdy". As time goes on, Regan starts behaving very strangely to where she seems like a totally different person. Through playing with the ouija board, Regan has now become possessed by a demon. Her mother goes to the church and asks for help, and it's up to the exorcists to banish the demon possessing Regan.
Halloween (1978): This movie is about a serial killer named Michael Myers. He killed his older sister when he was six on Halloween night, and now he's 21 years old. He escapes from prison, and goes back to his hometown to find his next Halloween night victim.
The Silence of the Lambs (1991): This flick is based on a popular book series, and is about an FBI training academy cadet named Clarice Starling. She's assigned to investigate the recent serial murders by Buffalo Bill, a killer who skins young fat women. To find more information on Bill, she needs to collaborate with an extremely intelligent, and dangerous psychologist and serial killer named Hannibal "The Cannibal" Lecter.
Scream (1996): Reinventing the slasher-horror movie genre, this film follows high schoolers who are targeted by a ruthless serial killer in a suburban town. It's up to them to solve who the killer is, and to try to stay alive.
The Blair Witch Project (1999): A fictional movie, this film pretends to the audience that it is real by saying "this is real footage found…", having the actors film themselves, and by using the real actors' names for the characters; making the film much more terrifying.This movie follows a camera crew looking to make a documentary of the frightening folk tale of the "Blair Witch", a witch that lures people into the forest never to be seen again.
Paranormal Activity (2007): Another fictional movie that leads the audience to believe that it's real by having the actors use their own names and film themselves, this flick follows a couple who start hearing strange noises in their house. After finding out that the girlfriend is being followed by a demon that she's had since childhood, they try their best to combat the evil force that wants to possess them. This is the first installation in the 6 film franchise (a 7th one was made in Japan as an alternate ending to the 1st film).
The Conjuring (2013): Starring the Ukrainian-American actress Vera Farmiga and actor Patrick Wilson as real-life ghost hunters Lorraine and Ed Warren, this film is based on a true story of the haunting of the Perron family in 1970. Lorraine Warren was even part of the actual filming of the movie to insure that it stayed accurate to the experience of the case. After moving into a new home, the Perron family is haunted by the demonic spirit of a witch who vows to kill those who try to take her land. (Other movies in The Conjuring Universe include Annabelle (2014), The Conjuring 2 (2016), Annabelle: Creation (2017), and The Nun (2018), with more movies coming soon).
The Witch (2015): This scary film follows a Puritan Christian family in New England in the 1600's who are banished out of their village after the father preaches something the town leaders do not approve of. After moving farther into the frontier away from the village, the father William, mother Katherine, eldest daughter Thomasin, son Caleb, young twins Mercy and Jonas, and newborn baby Samuel try to farm the land they have settled on. The forest they live beside has the legend of an evil witch who serves the devil, and soon after arriving to their new home, the family starts to distrust one another, and unexplainable events begin to occur. This movie is based on real Puritan documents of hauntings and activities of witches in 1600's America. (Watching the movie with subtitles is recommended due to all of the dialogue being spoken in Old English, which is what would have been spoken in this time period).
Some flicks that are honorable mentions, but didn't quite make this list include Frankenstein (1931), Dracula (1931), The Mummy (1932), The Invisible Man (1933), The Wolf Man (1941), The Creature from the Black Lagoon (1954), Psycho (1960), Night of the Living Dead (1968), Young Frankenstein (1974), The Texas Chainsaw Massacre (1974), The Amityville Horror (1979), Friday the 13th (1980), A Nightmare on Elm Street (1984), Beetlejuice (1988), Interview with the Vampire (1994), Sleepy Hollow (1999), Scary Movie (2000), The Grudge (2004), Jennifer's Body (2009), Tucker & Dale vs. Evil (2010), The Devil Inside (2012), A Haunted House (2013), Ouija (2014), and Poltergeist (2015); forgive me for missing any more Halloween film classics.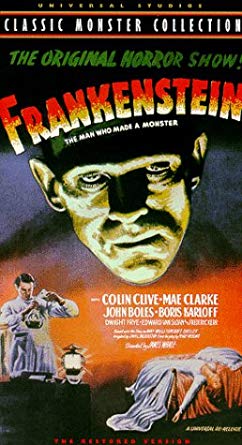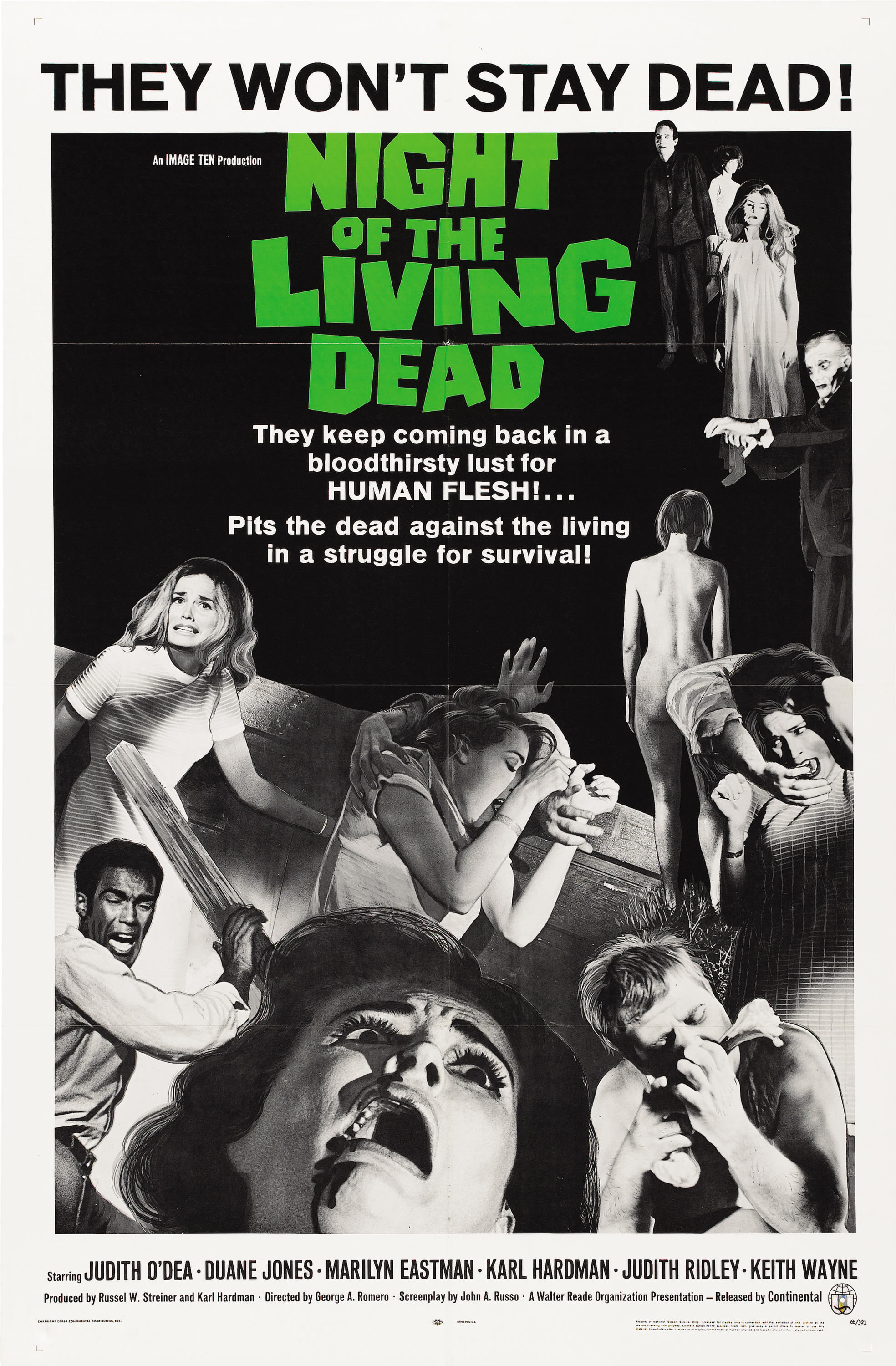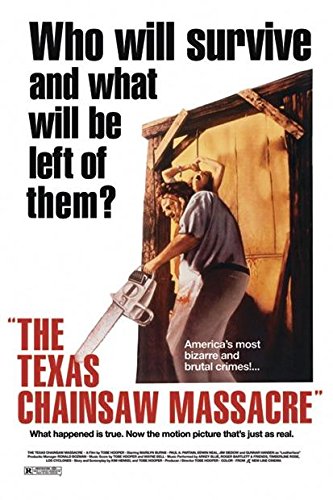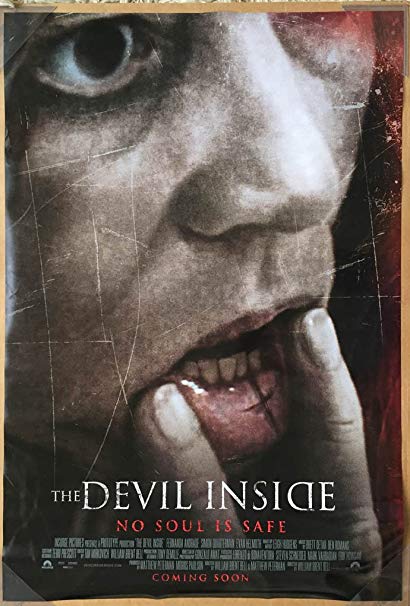 Halloween time is a perfect occasion to watch movies and let the imagination wander. Watching some of these movies are exciting and fun, but make sure you're watching appropriate movies for your age group. Whether you watch these movies alone, with friends, or with family, in the end you will be filled full of the Halloween spirit.


ABOUT THE AUTHOR
Lauren Leveque is a student at Northern Virginia Community College studying political science . She loves going to new places and has traveled to 9 different countries so far. She speaks English, French, and some Korean. Some of her hobbies is watching foreign films and visiting new places in Kyiv.
CHECK OUT UPCOMING EVENTS