Halloween, held annually on October 31st, is not an official holiday, yet is celebrated all over the United States and in some other countries around the world. A day to embrace being frightened and celebrate what we are most scared of, Halloween is a fun and almost liberating holiday. Since October 31st is drawing near, we have here a brief history and explanation of how Americans celebrate this spooky evening.
Halloween (also known as All Hallows' Eve, All Saints' Eve, or Samhain) is originally a pagan holiday that was first celebrated in ancient Britain and Ireland. The pagans believed that this was the day where the veil separating the supernatural world and the human world was at its thinnest, and spirits (good and evil alike) could roam the earth and interact with the living with ease. The pagans would celebrate with feasting and dancing. They would wear masks to confuse evil spirits into going away, and would carve jack-o'-lanterns from turnips to scare away evil spirits from their homes.
Before pumpkins, the Irish carved Jack O' lanterns from turnips. Here is a historic example from the collection of the Irish National folklife museum in Turlough, Co Mayo, Ireland.
As people from Britain started arriving to the New World in settlements starting in the 1600's, they brought their holidays and traditions with them. The settlers were now Protestant Christians including Puritans. The Puritans were very paranoid in the fact that their souls would go to Hell after they died unless they lived modestly and begged Christ to forgive them for their sins daily. They believed that witches and warlocks lived among them, seeming like ordinary settlers but were actually in league with evil. They believed that a person could make deals with the devil by writing their names in his "black book" and promising their soul to the devil in exchange for wealth, power, love, the death of someone, superpowers, or for nothing at all. They were thought to fly on brooms, have familiars (animal companions) to do their bidding, and went to dance naked in the forest during black sabbaths with other witches. Puritans had witch hunts, where they sought out to find all witches, and have them confess their crimes against Christianity. The most famous of these American witch hunts is the Salem Witch Trial, where in 1692 in Salem, Massachusetts. Though witchcraft today is now accepted as a religion (sometimes called Wicca or The Craft), it is part of Halloween's tradition of fantasy. Part of American history, it's also one of the most used costumes for Halloween, and used for many decorations. Salem today is one of the most haunted towns in America, and one of the most visited places around Halloween.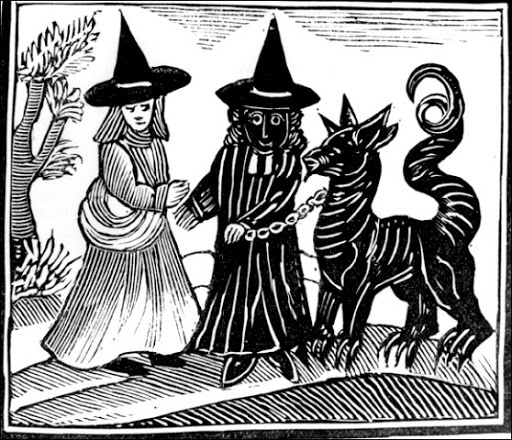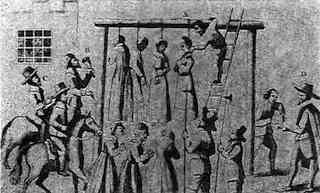 All Saints Day was celebrated by many in the United States (mostly in parts other than New England). During the 1800's when many Scottish and Irish immigrated to America, Halloween was beginning to be celebrated in the US. Starting in the immigrant communities, by the late 1890's and the early 1900's, Halloween was widespread and people were having parties and trick-or-treating.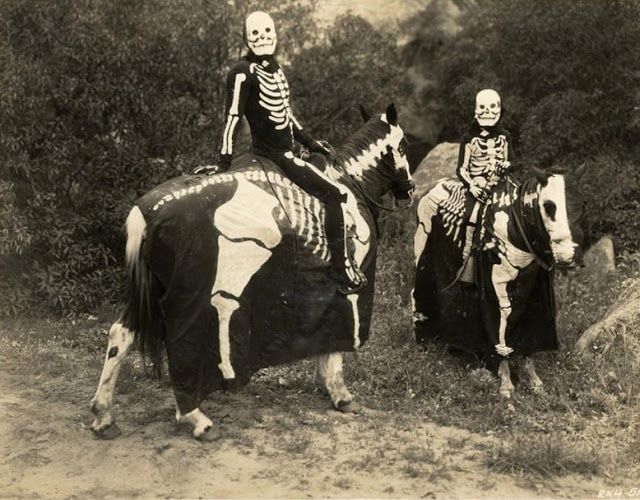 On Halloween, people usually wear costumes (known as guising) and throw parties. Some traditional activities may include bobbing for apples, carving jack-o'-lanterns from pumpkins (a squash native to the US), eating sweet treats, dancing, playing with spooky games (such as the ouija board, tarot cards, or mirror games like "Bloody Mary"), sharing scary stories, and sometimes having a costume contest. Parties can be hosted by homes, schools, clubs, or even by the town hall. In some places, it's also popular to have parades.
Halloween is centered mostly around sweet foods. Traditional foods to eat on Halloween (other than candy received during trick-or-treating of course) would be caramel apples, candy corn, caramel corn, any foods involving pumpkin (pie, bread, cake, pudding, drinks, etc.) and soul cake. Soul cake was a Halloween tradition that originated in Ireland that eventually made its way to the United States. They are like a cross between cookies and cupcakes.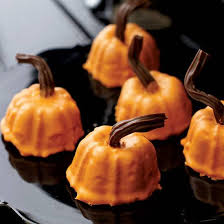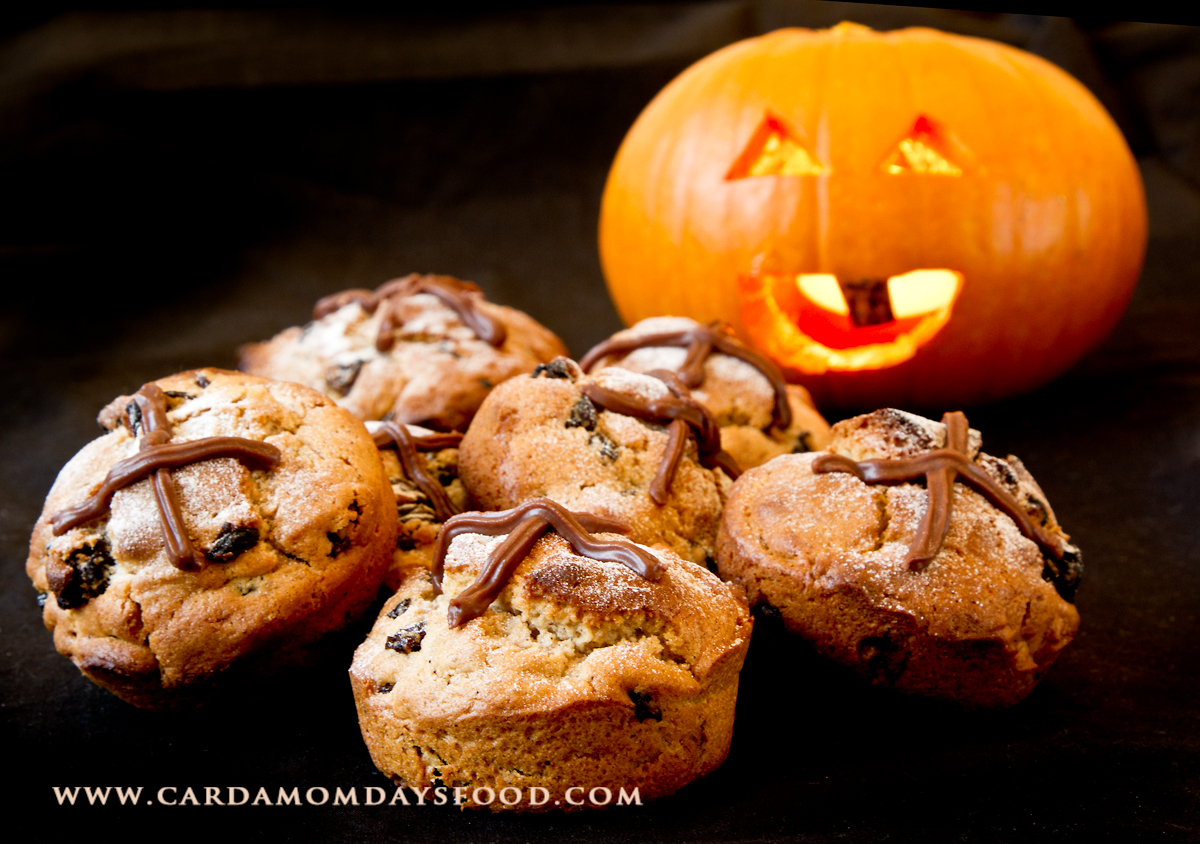 Some brave and daring people may visit somewhere spooky like a cemetary, or somewhere haunted like a battlefield or other historic landmark. Most though would go to a pumpkin patch, a corn maze, or maybe a "haunted house". Haunted houses are places (usually schools, farms, theme parks, or other businesses, but sometimes homes) where they host a thrilling and scary attraction where actors are hired to scare people who buy tickets. Most places have a theme such as "zombie apocalypse", "possessed children", "mad scientist's laboratory", "creepy circus and freak show", etc. Some places may have the option of where the actors can grab people and really give them a fright.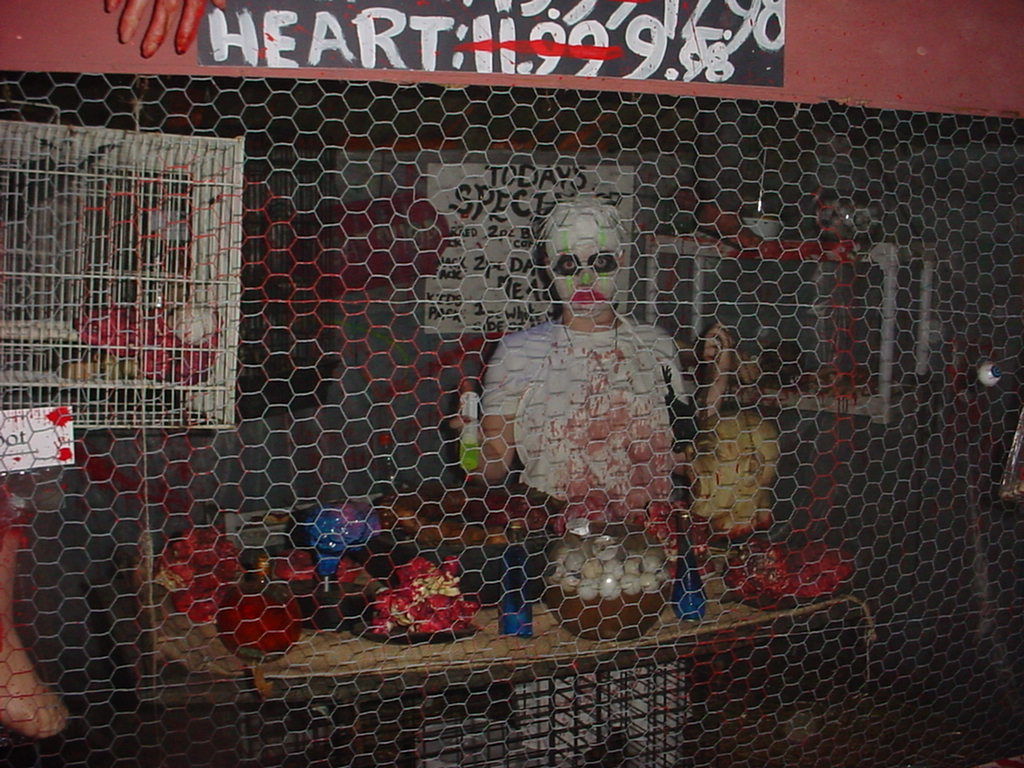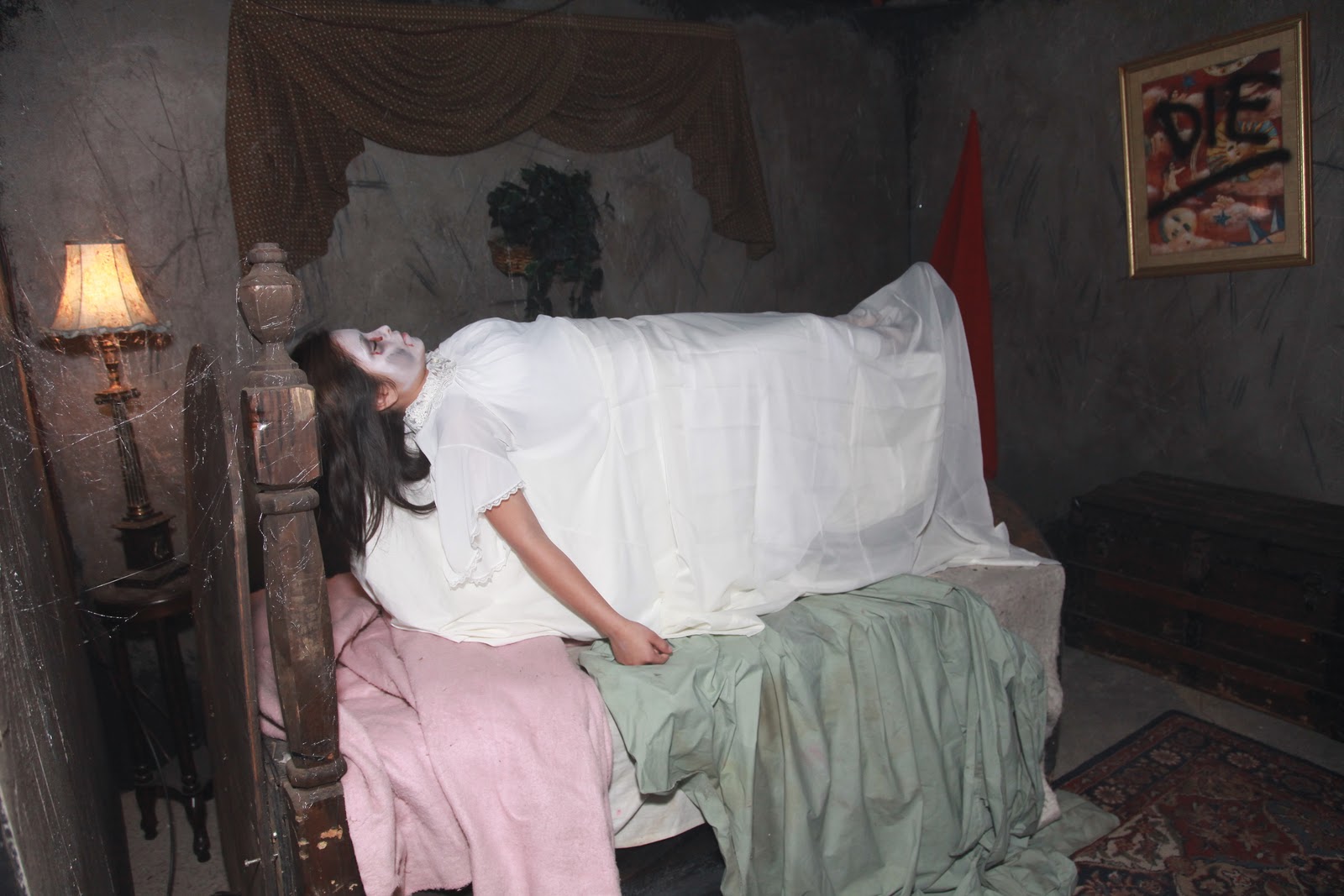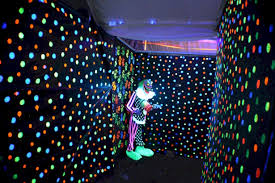 Trick-or-Treating is the most popular activity to do on Halloween night. Trick-or-treaters are usually children ages 2 to 17 according to multiple surveys. Trick-or-treating is a fun activity that starts when the sun sets on October 31st, and ends around midnight. Children go door to door in their neighborhoods and ring the doorbells. When someone comes to the door, the children say "trick-or-treat!" The person at the door gives them 1-3 pieces of candy, depending on their size; the children say "thank you" or "happy Halloween!" and make their way to the next house.
Sometimes there are houses where there are bowls of candy that say "please take one" and children can get the candy themselves.
A fun trick people play for trick-or-treaters is that there are bowls that say "please take one" and there will be a decoration next to the bowl that's about human-sized. When the children reach for the bowl, the decoration tries to grab the trick-or-treater, making them realize it was actually a person in costume. It's a scary trick, but it's one of the "tricks" in trick-or-treating. Some houses invite trick-or-treaters inside to see their cool decorations, or walk through their haunted house displays.
Most people will hand out candy, but some can hand out food (such as chili or hot dogs), caramel apples, punch, little toys, coins (like pennies, nickels, and dimes), floss and toothbrushes, etc. Some houses will not give anything to people who don't wear costumes. A rule on Halloween is, if the outside lights of the house are off, then they are not giving out to trick-or-treaters. Parents usually go trick-or-treating with their young children, sometimes receiving bags of their own candy as well. Young adults usually go watch scary movies, go to parties, or stay home and pass out candy to trick-or-treaters. It's popular for young adults to go buy Halloween candy the day after Halloween because they go on sale the day after.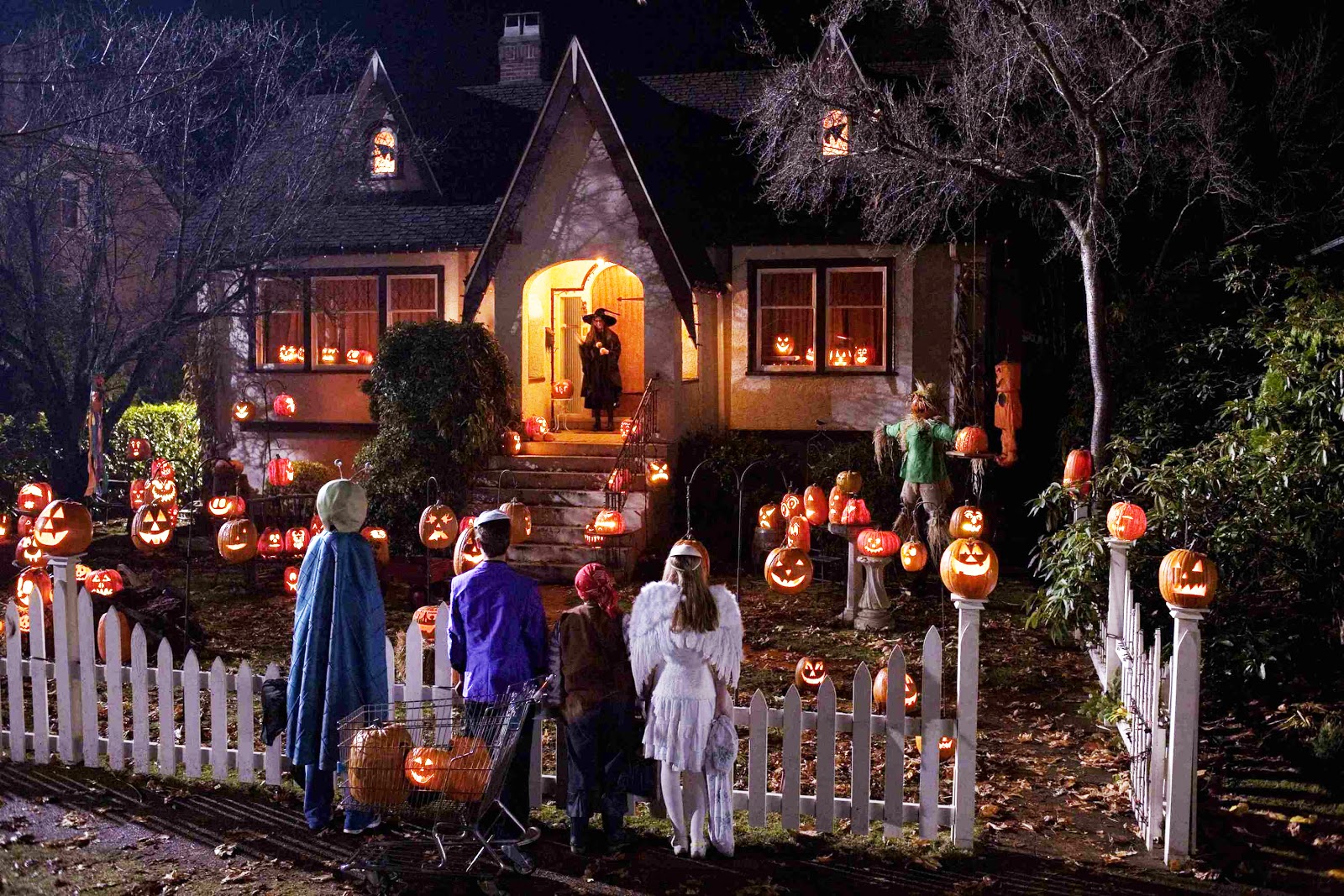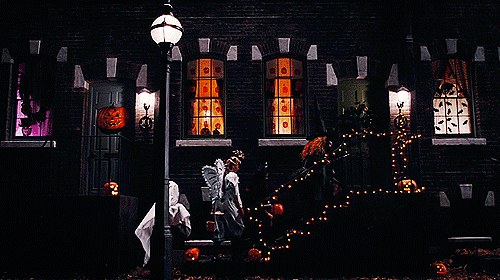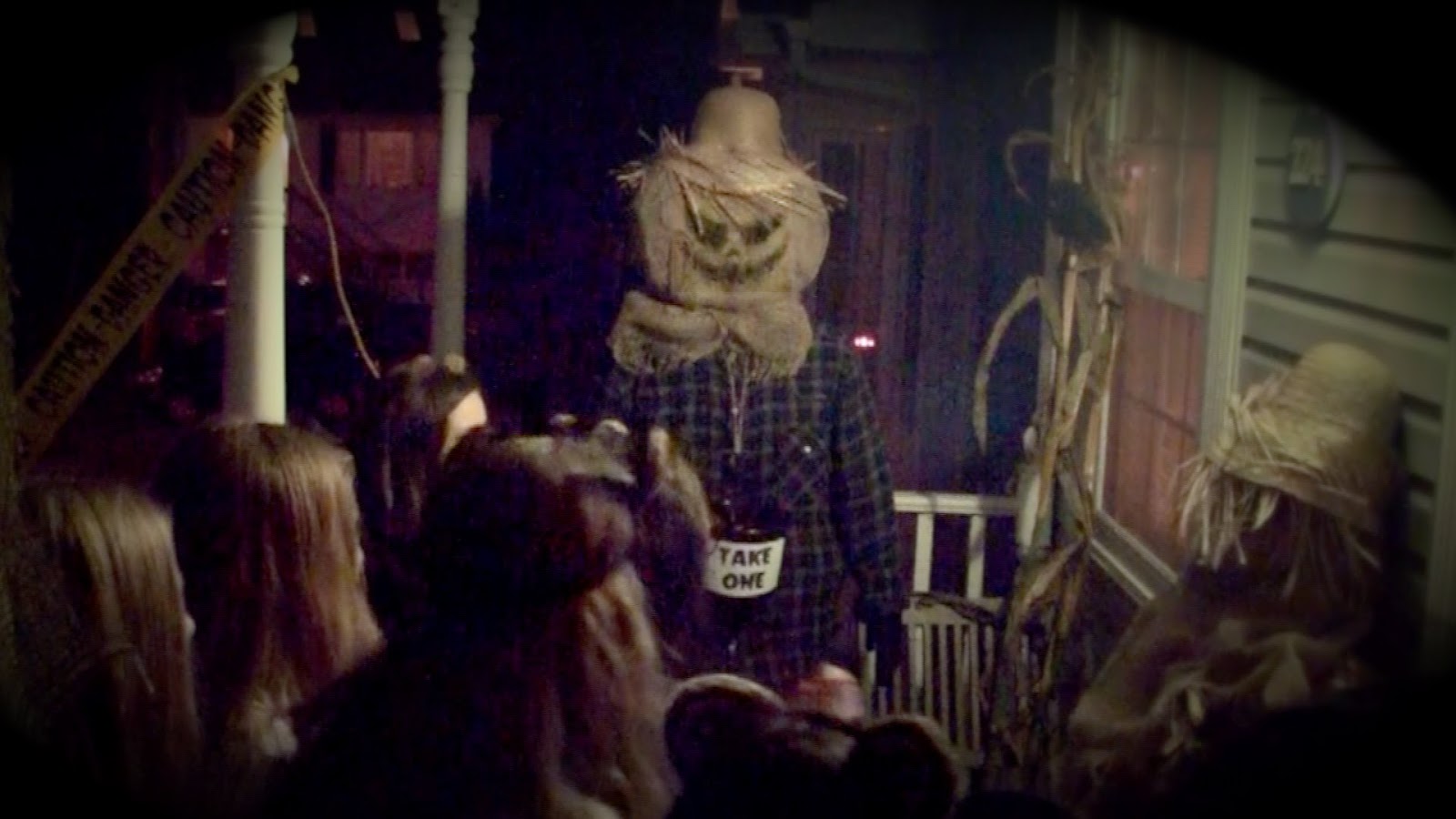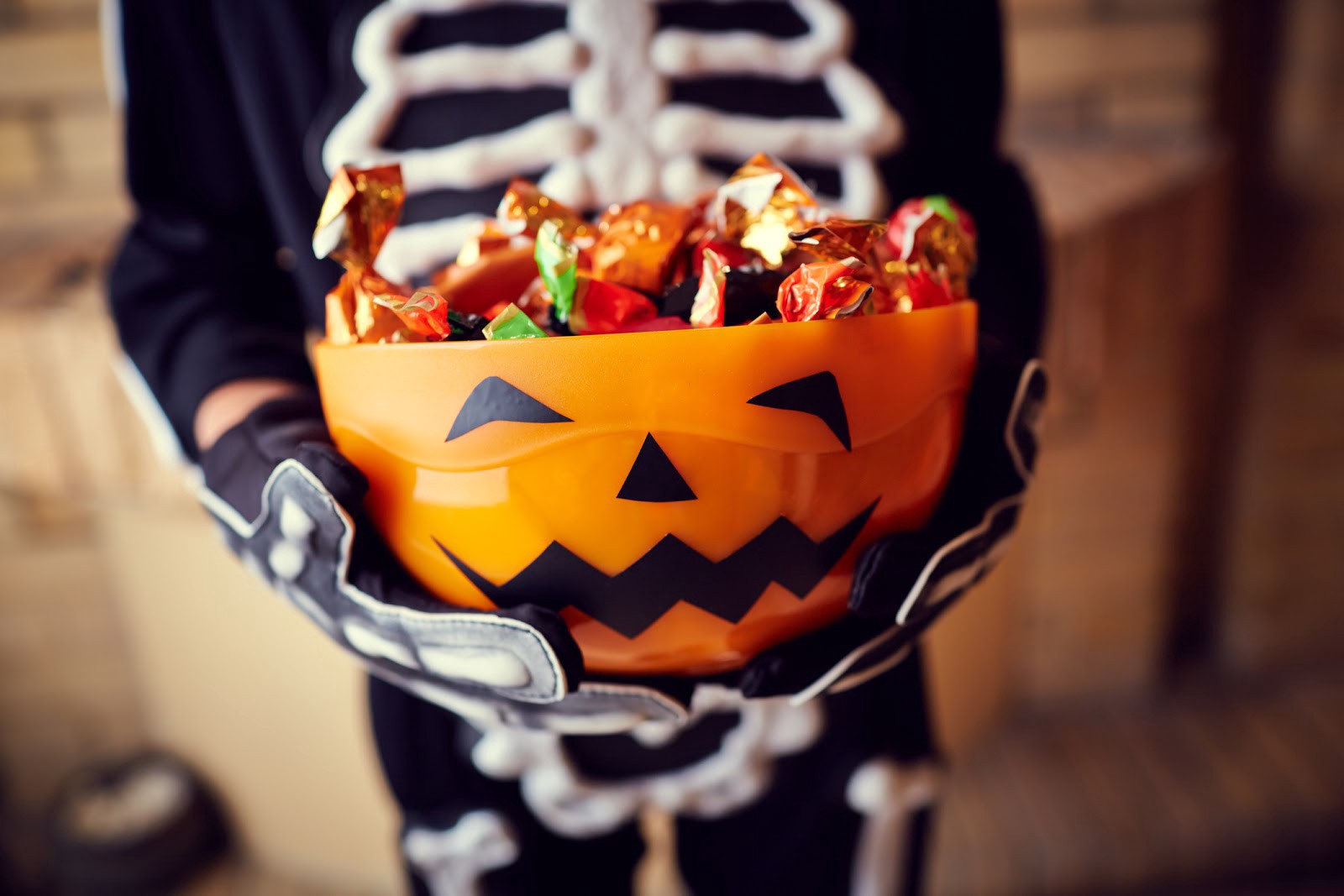 Halloween is an old holiday, dating back to ancient Britain. Many fun traditions surround this holiday that have become a part of American heritage, such as dressing in costume, decorating homes in a macabre fashion, and trick-or-treating. It's the time of year Americans can celebrate being spooky, and when they can embrace being scared. So on October 31st, as the veil between the supernatural world and the human world is the thinnest, remember to tell people "Happy Halloween!"
ABOUT THE AUTHOR
Lauren Leveque is a student at Northern Virginia Community College studying political science . She loves going to new places and has traveled to 9 different countries so far. She speaks English, French, and some Korean. Some of her hobbies is watching foreign films and visiting new places in Kyiv.
CHECK OUT UPCOMING EVENTS