Between September and November, there are many fun activities for families, couples, and friends to do together that only happen this time of year! Many of these activities are either influenced by farming or by Halloween on October 31st. Some homeowners even have special decorations just for fall, and many people either host or attend a fall-themed party or community festival. Here are some of the activities and foods that can be seen at these events, in stores, and even in homes!
Corn Maze
A maze is a type of puzzle where you have to find a way through the patterns of lines. So, a corn maze is just a real-life maze made from corn! Farmers will grow a field of corn, and then cut the corn in a certain design for participants to try and get through. The owners will make a map and will sometimes put smaller puzzles and fun facts throughout the maze.
Bonfires and Cookouts
Outdoor parties change from cookouts in the summer to bonfires in the fall. A cookout has picnic food, and the meat is either grilled or cooked over a fire. A bonfire is just a really big fire, and are more popular in the fall because the fire is hotter, which is nice on the chilly nights! The main dessert for either event is s'mores, which is a toasted marshmallow and chocolate between two graham crackers.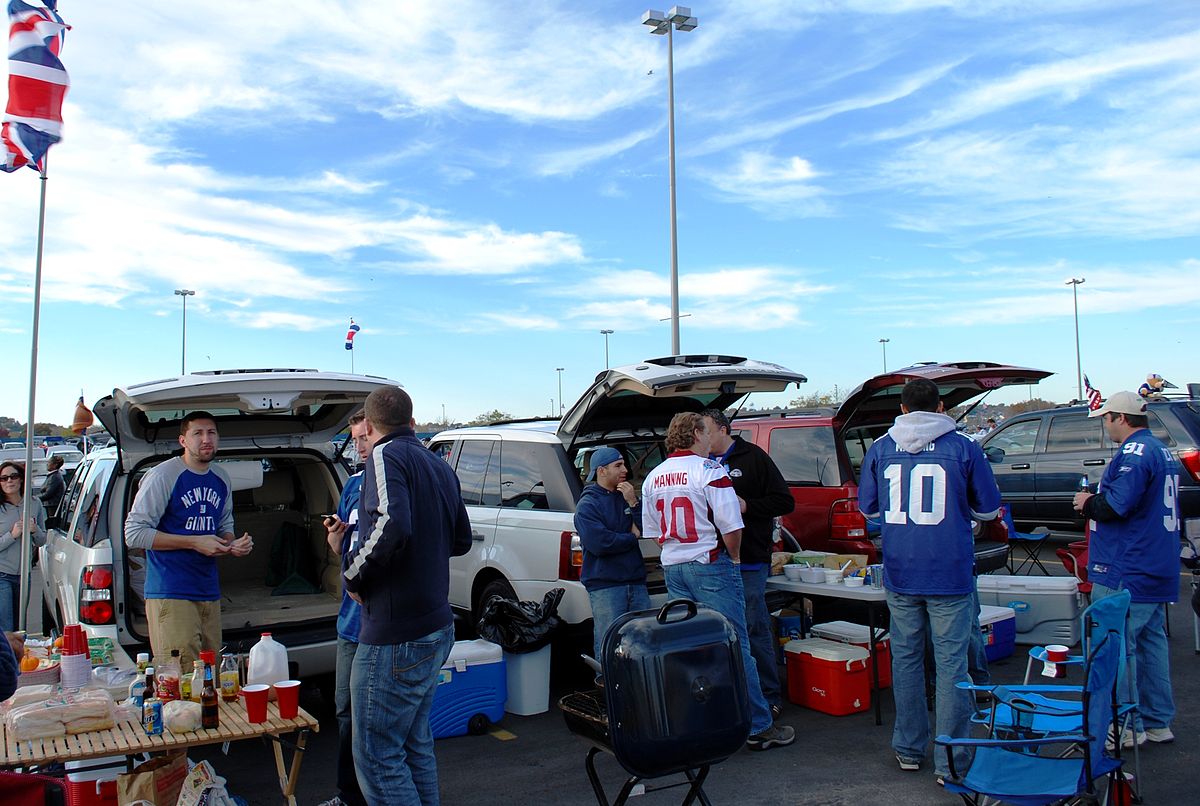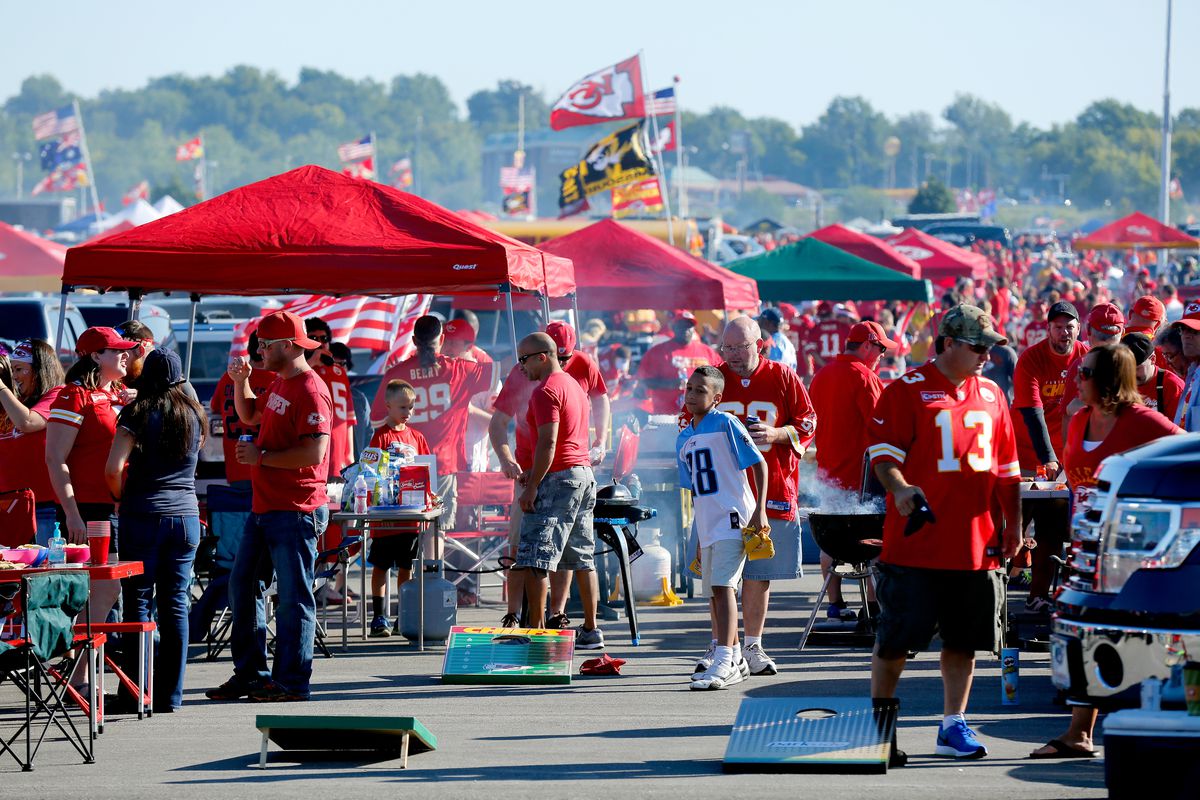 Football Games/Tailgating
Football is a huge part of American culture, with millions of fans watching on TV or at the stadium. Fans at the stadium will sometimes tailgate before the game, which is where people will grill food and drink beer out of the back (or tailgate) of their cars or trucks in the parking lot. These are treated as social events, and may be part of a family's fall tradition.
Hayrides
Held at a variety of events, a hayride is where a tractor pulls a wagon through a property, and the riders sit on hay bales in the wagon. These may be held at fall-themed festivals, camps, haunted houses, farms, or apple orchards. On Halloween, people can ride on a haunted hayride where they are scared by actors while riding through the woods in the dark.
Apple Picking
Apple orchards across the country open their gates to allow people to pick their own apples off of the trees. The apples are used for applesauce, pies, or apple crisp. Many apple orchards also have an indoor store where they sell pre-picked apples, other fruits they grow, and giftable items such as candles, soap, or specialty foods.
Carving Pumpkins
Some apple orchards also grow pumpkins for people to pick, but many people buy pumpkins at their grocery store. Families will take them home to carve, or some will make Jack O'Lanterns at fall themed parties.
Haunted House
Since Halloween is a holiday based on scaring away evil spirits, October is usually the month when people go to haunted mansions, ghost tours, or haunted hayrides. In a haunted house, you are either guided through a tour of the house or you sit on a ride that takes you through. There are loud noises, screams, creepy music, and sometimes actors that will scare you throughout the tour.
Pumpkin Spice
Starting in September, stores and coffee shops bring out pumpkin spice flavored coffees, cakes, candies, and other baked goods. Starbucks' Pumpkin Spice Latte is one of the most popular flavored drinks in the United States.
Hot Apple Cider
While cold apple cider can be served with dinner in the fall, hot apple cider is typically for more special occasions. Spices like cinnamon and cloves are added to the hot apple cider, which is served at athletic games, fall themed parties, or just as a special treat in the evenings.
Apple/Pumpkin Pie
While apple pie is eaten year-round, making them with fresh apples makes these pies even more popular in the fall. Pumpkin pie is usually just eaten at Thanksgiving, but it can be served at any fall party or festival.
Vocabulary:

Influence: to cause someone or something to change
Homeowner: someone who owns a house
Host: someone who plans a party, usually in their home
Chilly: cold
Jack O'Lantern: the name given to carved pumpkins
Haunted: a house or object that has the spirit/soul of a dead person in it (often shown in horror movies)
Creepy: scary
ABOUT THE AUTHOR
Sydney Weidler is a sophomore (2nd year) student studying Nutrition and Dietetics at Messiah College, and is one of the virtual interns at America House this year! She loves travelling, reading, and baking, as well as playing the oboe and spending time with friends and family.
CHECK OUT UPCOMING EVENTS